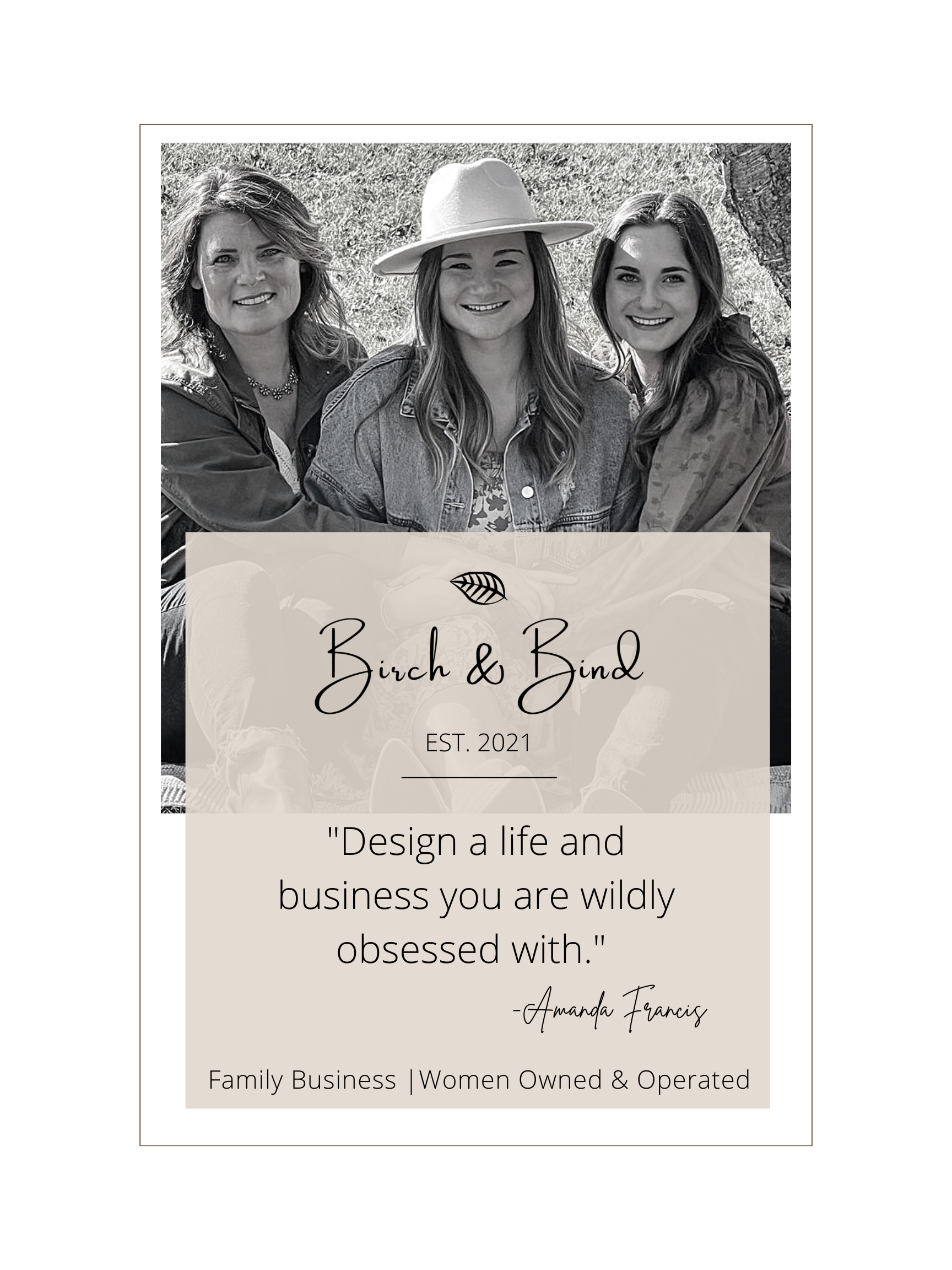 create a space you love
Birch & Bind is a women owned and operated, family-built business, fueled by passion for design and a desire to help others create a space they love.
Our number one priority is to bring you the very best in home décor. We are extremely proud of this beautiful business we've built together and excited to share it with you, both online and in-person at our Metamora, MI location.
At Birch & Bind we believe that the way a space makes you feel is essential to your well-being, which is why all of our pieces are hand-selected by Hanna Mae Design Studio. Hanna looks for key elements in every item we carry to bring beauty and serenity into your home. Birch & Bind carries everything from textiles, kitchenware, artwork, lighting, furniture, nursery room décor, and more!
B&B also works with vendors, both big and small, so we are able to offer unique and high-quality items that you won't find anywhere else.